Andreas Weckel (*11. November 1970) ist ein in Ostdeutschland geborener Journalist und Autor, der in Ostberlin aufwuchs, nach 1990 an der Freien Universität Berlin studierte und nunmehr mitten in Berlin lebt.
Andreas Weckel wurde als einziges Kind eines leitenden Diplomingenieurs und späteren öffentlich bestellten und vereidigten Sachverständigen für Wärme- und Feuchtigkeitsschutz Kurt Eberhard Weckel und seiner Frau Gisela in Wolfen, in Sachsen-Anhalt, geboren, besuchte 10 Jahre lang die heutige Jesse – Owens – Schule im Ostteil Berlins, um schließlich sein Abitur in Rüdersdorf, einem Ort in der Nähe der Stadt, erfolgreich zu absolvieren. Kurz nach der Wende im Osten Deutschlands, im Jahre 1989, nahm er 1991 sein Publizistikstudium an der Freien Universität Berlin auf und arbeitete bereits 1992 als Freier Journalist für die Berliner Morgenpost. Ein in unmittelbarer zeitlicher Abfolge aufgenommenes Jurastudium schloss er im Jahr 2000 ebenfalls erfolgreich ab.
Er war unter anderem tätig als selbständiger Jurist, Autor und Fotograf. Sein erster Roman, "Das Lichtermeer", erschien im März des Jahres 2006 unter dem Pseudonym Andy Silverman, dieweil seine lyrischen Werke, "Spurensuche", "Gipfelsehnsucht", "Die Entkleidete" (die Objektivität), "Die Anscheinsgesellschaft", "Göttlicher Irrtum" (Prometheus), "Frühlingstaufe" sowie "Unruhe", veröffentlicht in der Frankfurter Bibliothek des zeitgenössischen Gedichts, welche unter anderem eingestellt ist in der Schweizer Nationalbibliothek, in der Französischen Nationalbibliothek und der National Library of Congress in Washington, jeweils in den aufeinander folgenden Jahren 2006, 2007, 2008, 2009, 2010, 2011 und 2012 publiziert wurden.
·
Das Lichtermeer (2. Auflage ab März 2012,
Pseudonym aufgelöst, 664 Seiten)
Die Geschichte einer Romafamilie, genauer eines Jungen namens Roman, der seinen Weg zum Licht und zur Liebe findet (ab November 2011 veröffentlicht, 307 Seiten)
Die Entkleidete (die Ojektivität),
Die Anscheinsgesellschaft,
Göttlicher Irrtum (Prometheus),
Unruhe

Leipziger Buchmesse 2006, Baseler Buchmesse 2006, Frankfurter Buchmesse 2007, Deutsches Literaturfernsehen 2014

Über meinen Namen verlinkte Bilder fremder Personen haben weder etwas mit mir noch mit meinen Werken zu tun.
Links zur Fotoagentur (Fotos aus Amerika, Israel und der Karibik):
Background Information from
This great place, the strait of Gibraltar, stands for the equality of all people. Because: he connects the Christianity in Spain with the Muslim countries in North Africa. In Tanger, the gate to the Atlantic Ocean, synagogues, churches and mosques exist side by side in peace and harmony, like in New York.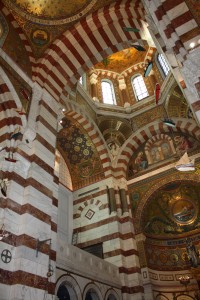 The guide – he stood with all members close to the "Basilika Notre Dame de la Garde" (the picture from the left side) on the top of a little hill, his hand in direction to the yellow rocks on the island in the middle of the ocean, which sparkled in the dazzling morning, not far from the city Marseille, the oldest town in France – said clearly to us: "The real person behind the "Count of Monte Christo" died on the rocks in front of the fortress on the island "If" over there (he means naturally the man, which Alexandre Dumas described in his famous book)."
I thought: He had mistaken. The whole story must be true. Many people in this world believe and know that!
The Nazi regime destroyed the beautiful old houses around the port of Marseille, before the fascist troops left the city. You can see the results in the picture above.
One American tank is situated nearly one hundred meters from the basilica "Notre Dame de la Garde". The soldiers fought hard for the freedom of this great city!